Labour App
services
Fullly Reliable Mobile App, UI/UX Design, IT Consultancy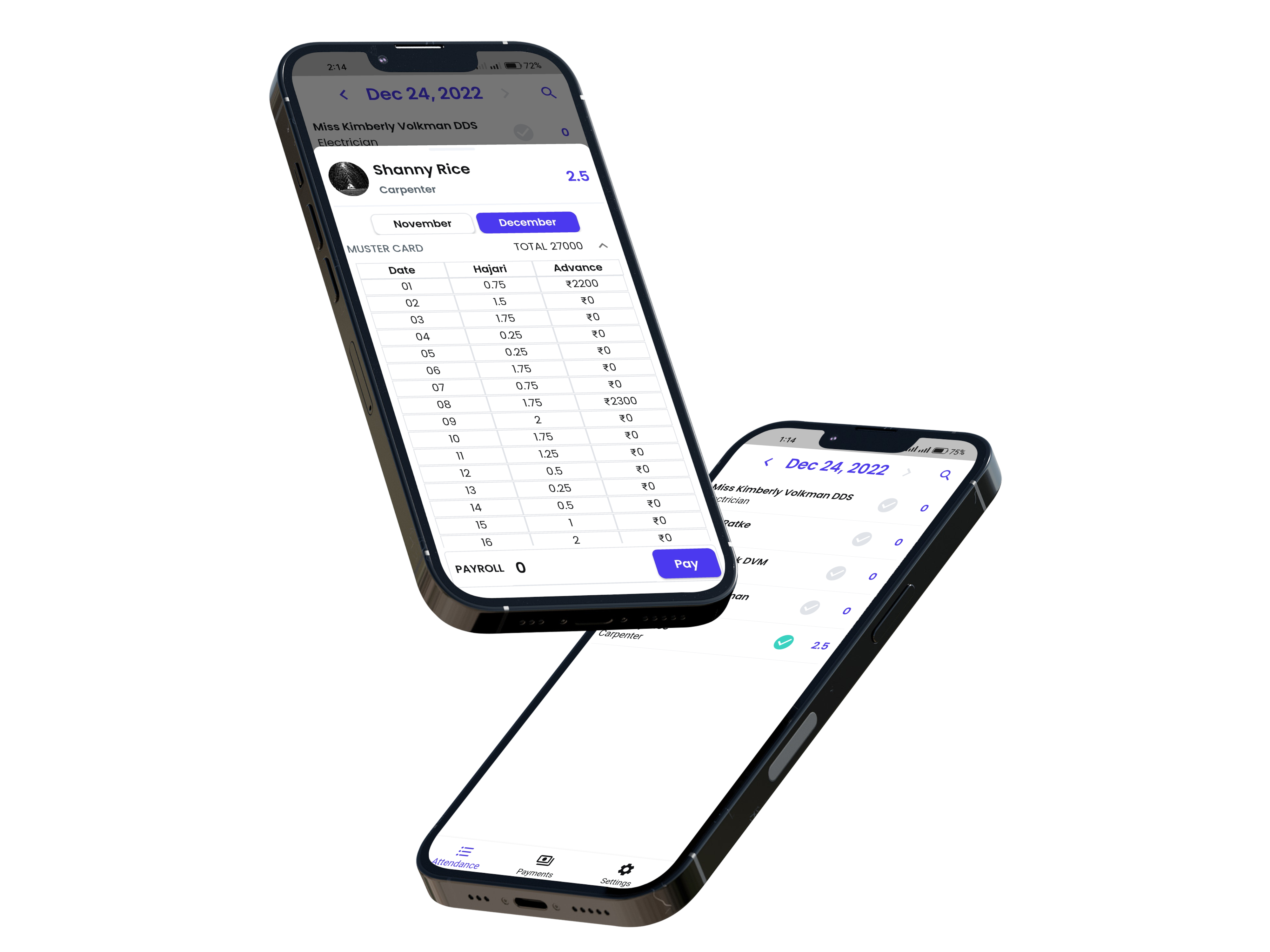 Labour App is a labour management app designed specifically for the construction industry, which is an unorganized sector that traditionally uses mustercards for attendance and payroll. With Labour App, users can easily mark attendance digitally, keep track of paid advances and payrolls, and manage their workers site shifting.
https://play.google.com/store/apps/details?id=com.fiveone.labour
Developing a user-friendly interface for the app that caters to the specific needs of the construction industry users.
Integrating a reliable and secure attendance marking system that eliminates the need for traditional mustercards.
Designing an efficient payroll management system that can handle complex pay structures and accounting requirements.
Creating a shift management system that can accommodate flexible scheduling needs and manage worker availability across multiple construction sites.
For designing an intuitive user interface, we conducted user research and usability testing to identify key features and design elements that construction industry users would find easy to understand and use.
To develop a secure and reliable attendance tracking system, we researches and listed the loopholes in the mustercard and created a secure system.
To implement a payroll management system, we worked closely with industry experts and accountants to identify the most common pay structures and rules for construction industry workers, and then developed a flexible and customizable payroll system that can handle a variety of payment types and structures.
For creating a shift management system, we developed a flexible system that can accommodate changes in availability and worker location, and that can be easily customized by employers to match their specific needs.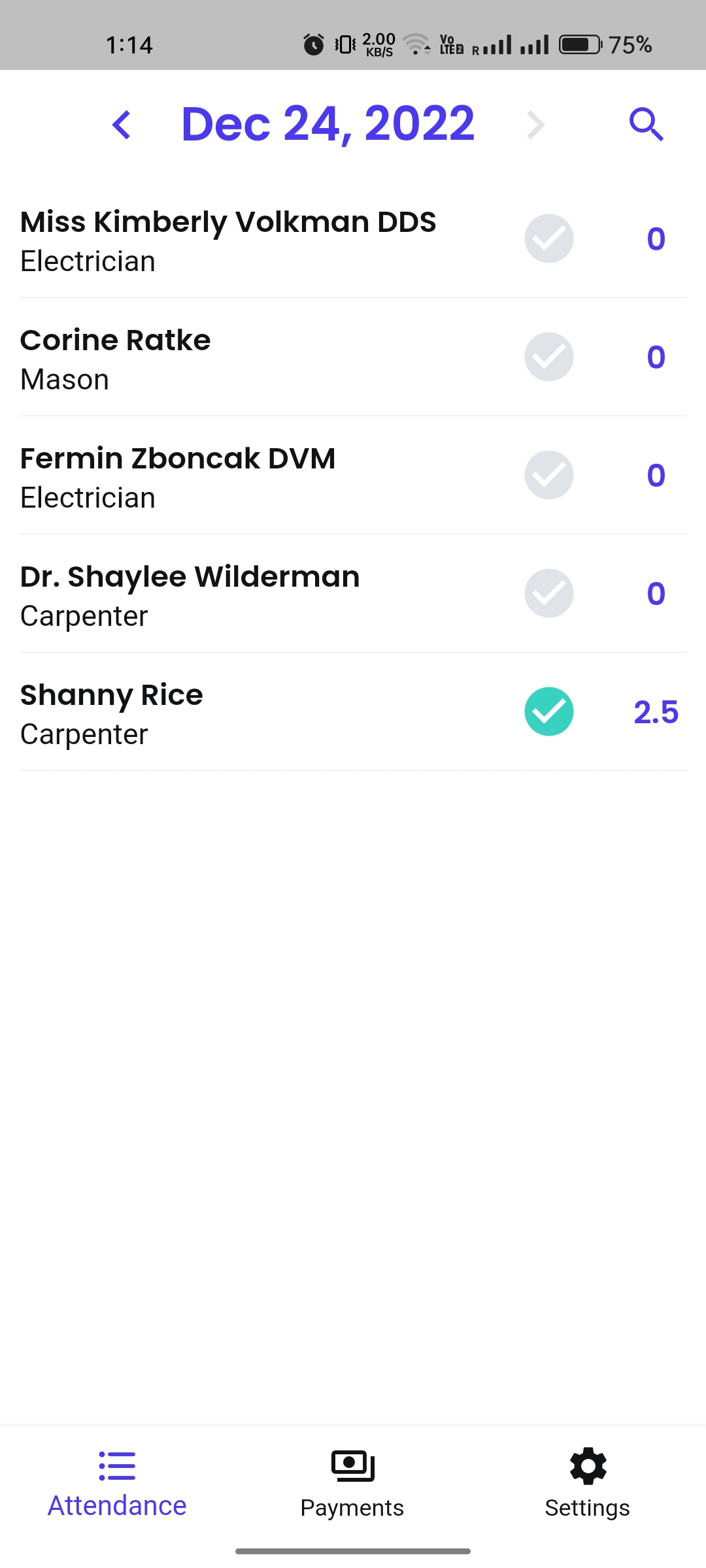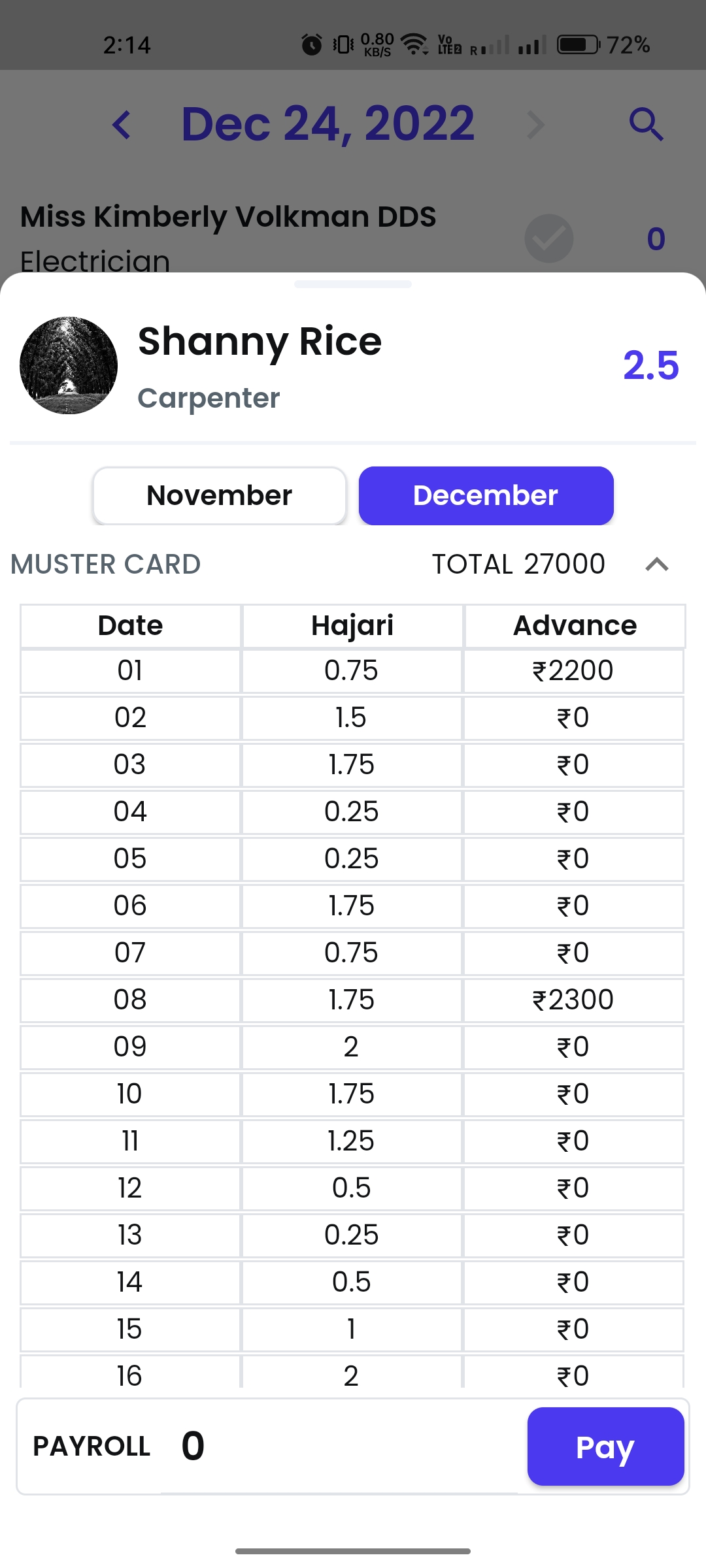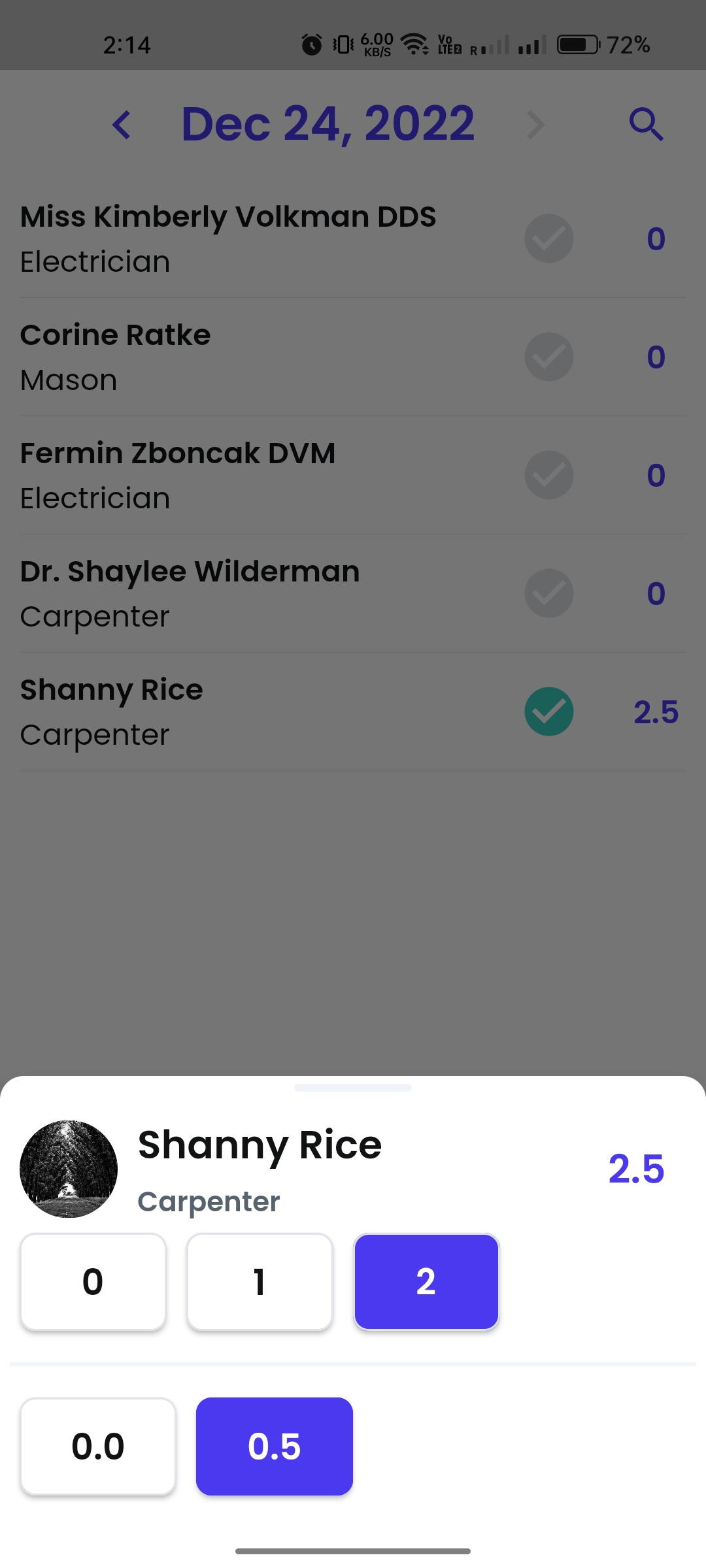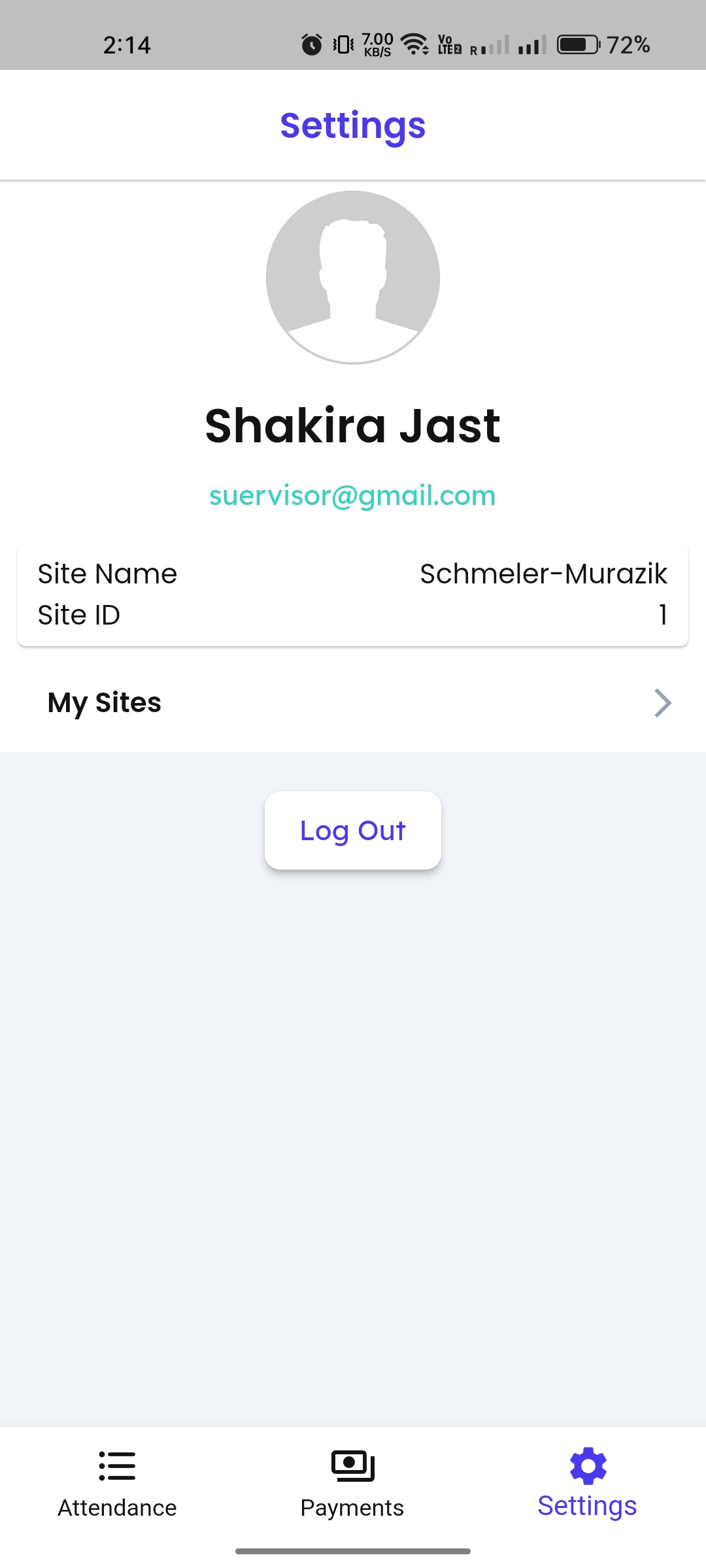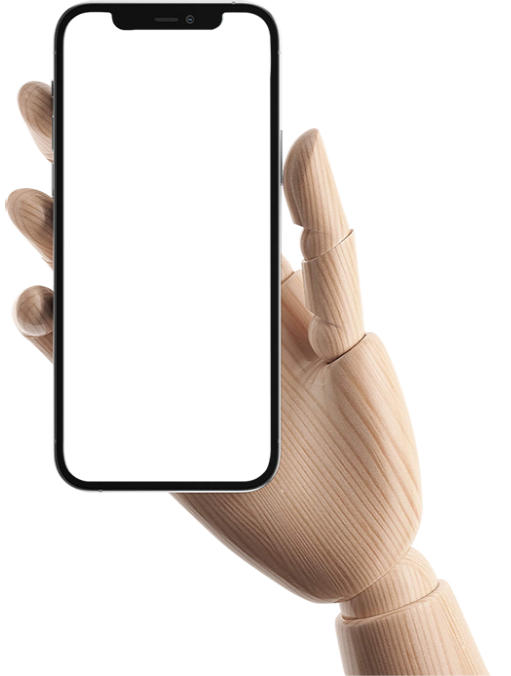 As a construction industry user, Labour App has been a game changer for us. It has completely revolutionized the way we manage our labor workforce. The app's digital attendance system and payroll management features have significantly reduced the time and effort required for manual record keeping. Moreover, the ability to manage labors site shifting and track paid advances has made our operations much smoother. Overall, Labour App has been a reliable and efficient tool for our industry and has greatly improved our labor management process.
- Fiveone Digital
Related
Projects
We have an experienced team of production and inspection personnel to ensure quality.